Orly Baram,
interior designer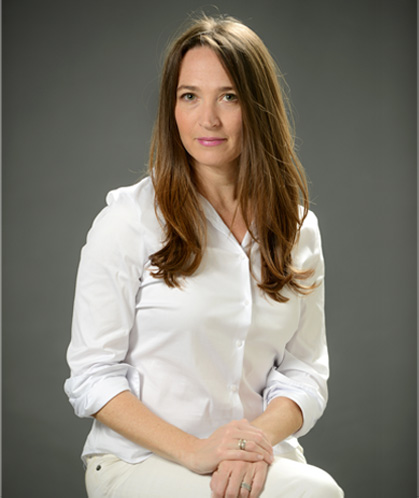 Orly Baram, interior designer, founder of Orly Baram Interior Design since 2004. Faculty of Architecture at the University of Tel Aviv and BSc TE in interior design from The Holon Institute of Technology (HIT). After graduating, Orly worked for two years at Martine Brendwine Architects in New York, where she gained experience in designing urban style apartments and private design of unique furniture and carpentry.
After returning to Israel in 2002, Orly joined the Burstein Architects Firm in Herzlia Pituach, specializing in the planning and design of private homes and commercial spaces. In 2004 Orly established an independent firm bearing her own name. The firm specializes in the design of residential, offices, commercial and educational spaces. Orly considers her work as great honor, for accompanies her clients on an exciting journey, that combines personal needs with design concepts until the project is completed to perfection.
Orly's work combines many aspects of interior design and focuses on aesthetics and practicality, elegance and comfort, refinement and precision. These all help create the optimal design and functionality for any given space. The work process is based on the overall design concept, which takes into account all elements of each given space. It starts by understanding customer's needs and the functionality of the space, and continues with providing number of alternative conceptual layouts. It also includes 3D displays for an optimal understanding and visualization of the planned space and design concepts.
The chosen conceptual layout will be translated into detailed accurate plan, characterized by clean and precise design elements, that is yet unique and spectacular. Design and development of each individual project are carried out with full cooperation of the client. Each and every step of the process is supervised personally until completion.
* * *
"This process is like a dynamic, challenging and no less importantly fun journey, on which I endeavor with each client to reach the ultimate design concept. I invite you to join me and together we will make your dreams become a reality."
Orly Baram